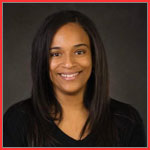 Elba Frazier - Board Chair & President
A native of the Bronx, New York, Ms. Frazier has worked in the public school systems for over twelve years. She worked as a special education teacher in the New York Public School system before relocating to Minneapolis and working for the Osseo Area Schools system. Her focus was students with learning disabilities and emotional behavioral disorders. In addition to education Ms. Frazier has worked in the non-profit sector as a program assistant and advocate for agencies like the International Longevity Center in New York City and ARC Greater Twin Cities in St. Paul. Mrs. Frazier is currently an Assistant Principal with St. Paul Public Schools where she not only works to shape and lead the youth but also works to provide support and guidance to her staff. She has valuable experience working with youth and has been a volunteer for the Circle of Discipline for over ten years.
---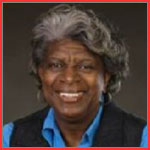 Jeanne Montrese - Board Vice President
Jeanne spent her career working in Minneapolis and Washington, DC for the Department of Justice (FBI, USAO, and EOUSA) and the Department of Defense (SIGIR). She has been a supporter of Circle of Discipline's mission and programs since its inception in 1991. Throughout the years she has also volunteered for various youth oriented organizations (YWCA, St. Joseph's Home for Children, Hennepin County Foster Care and DC Public Schools). Upon returning to Minneapolis from Washington, DC she has continued to volunteer for the Circle and made a commitment to carefully seek out other compatible organizations to collaborate with to better serve our youth, their families and the community as a whole. She is currently a Board Member for the Lake Street Council, the Police Athletic League (PAL) and the HueMAN Partnership.
---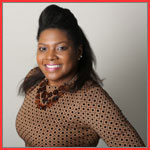 Candice Ellis
Candice Ellis has worked over 16 years in developing organizational strategies and tactics for a Twin Cities-based social services organization involved in community health- and residential healthcare services. Among her responsibilities, she was in charge of managing program quality assurance and compliance with various state and federal regulatory agencies.
Candice progressed swiftly through the executive ranks at the organization, ultimately serving as Chief Operating Officer. She worked directly with the organization's founder/CEO and team members to develop and implement near- and long-term growth strategies for the organization. She formed her own business, C.A. Ellis & Associates AKA Coach Candice in 2016. Candice focused her efforts on helping owners and managers of existing and start-up nonprofit and for-profit businesses obtain skills and knowledge in essential business management functions such as human resources, recruitment, and goal-setting. She niche is working within the social and human service areas.
Most recently, Candice decided to combine her experience and education and expand her independent services into providing psychotherapy. Candice experience includes counseling with an emphasis on prevention and to promote optimum mental health. She strives to bring an effective blend of experience, expertise and clarity to the counseling process in order to maximize outcomes and provide genuine healing from within. Whether it is career advancement strategies or business development concepts, Candice realizes a healthy mind is the first step in achieving one's full potential.
---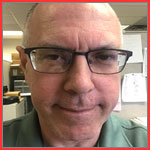 Dan Carlson
Daniel Carlson joined the Circle of Discipline board in 2017.
He is currently employed by Metro Transit Police Department, non-sworn civilian, Asset Protection Supervisor August 2013 to present. Previous to July 2013 he was employed as a Security Manager by Lockheed Martin Mission Systems and Sensors Eagan Mn.
He was a Volunteer CPR/First Aid Community instructor American Red Cross, and over the past 20 years assisted training Circle of Discipline staff and students to become certified in CPR and Community First Aid.
He volunteered for many years as a Church AWANA Leader, and currently volunteers as a First Aid Merit Badge Counselor Boy Scouts of America Troop 29
---
Donna "DeDe" Sandberg
Ms. Sandberg is a native of Minneapolis, MN and is a past participant of the Circle of Discipline programs. She is currently a fulltime student at Northwestern Health Sciences University pursuing a Masters Degree in Oriental Medicine and works at Regions Hospital as a Laboratory Service Technician. She has a desire and passion to work with inner city youth to help them with their needs.
---
Debbie Boatman
Deborah Boatman is a newcomer to the Circle of Discipline.  After experiencing the positive energy and sense of community at COD, she began working out there and volunteering.
Ms. Boatman spent her career as an administrative assistant at Winona Area Public Schools and Bloomington Public Schools where she supported district-level administrators. She attended Kansas State University and is a graduate on Winona State University.
In addition to her work at COD, Ms. Boatman is part of a group of volunteers that makes quilts for area hospitals and shelters.  She is a certified amateur boxing official.